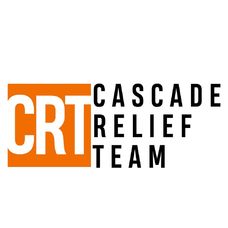 Cascade Relief Team
Serving Recovers communities:
We are a 501(c)3 nonprofit crisis-driven organization that is dedicated to empowering community's to come together in the midst of devastation. Our team focuses on providing essential items and resources to victims of natural disaster, and helping them to rebuild their lives whiles surrounded by a loving community.
Locations
260 N Pony Lane, Otis, Oregon 97368, US
Needs: electrician plumber tree-removal construction tools
51748 Cascade St, Blue River, Oregon 97413, US
Needs: generator plumber electrician tools work-lights yard-tools chainsaws dump-truck
1428 LIBERTY ST NE, Salem Oregon, Oregon 97301, US
Needs: Trailer, Debris Removal, Tools, Generator, Legal, Financial
---
Recent Updates
Cascade Relief Team hasn't posted any updates yet.
Organizers
marc@cascaderelief.org
---
Tweets by cascaderelief